Mobility Vehicles for Seniors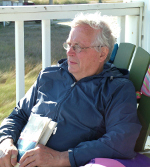 Often with age, walking becomes more difficult. In some instances, this is as a result of physical limitations brought about by illness or disease, however it can also simply be a part of aging.
As walking becomes more difficult, there are many activities that also become harder to enjoy. For example, going to the park with family or even to the mall shopping can become a very hard and tedious task, both for the mobility challenged individual, but also for the family or caretakers of the individual.
To help increase mobility, there are a number of mobility vehicles available to make getting around easier.


Types of Mobility Vehicles for Seniors
Buyers Guides