Welcome
Saturday, April 4th, 2009 at 2:00 pm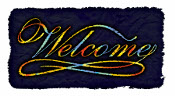 Thanks for stopping by. My name is Robert and The Wheelchair Guide is a site that is aimed at providing informationnot only about mobility vehicles, like wheelchairs and mobility scooters, but also about other mobility accessories.
Please continue to stay with us as we add new information and if there is every anything that you are curious about or need more information on, please do not hesitate to ask. Our staff will attempt to help you in anyway we can.
We will strive to offer you informative and interesting articles regarding health and medical news.